Madonna Says New Music Is 'Coming Soon': See Her Instagram Post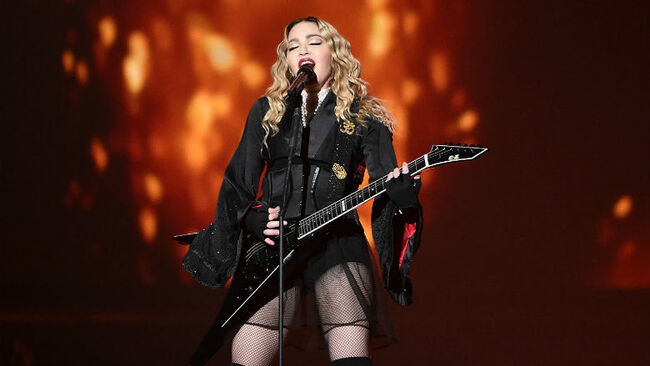 It's been a couple of years since Madonna has released new music, but the pop icon has something up her sleeve and it might drop sooner than we are expecting.
On Thursday (May 17), the Queen of Pop took to social media to tease what looks like the cover art for a song called "Beautiful Game." "That I never Learned.............Coming Soon!" she captioned the artwork. She also tagged collaborator Mirwais, who worked with the superstar on her previous LPs, Music and American Life. Earlier this month, Madge premiered part of the song during her medley performance at the Met Gala. Backup singer Donald Meineke reportedly confirmed the title of the track shortly afterward. Scroll on below to see the post!
Madonna's last studio album, Rebel Heart, was released in 2015, and featured singles "Living for Love," "Ghosttown," "B*tch I'm Madonna" and "Hold Tight."
Earlier this week, Madonna made headlines, courtesy of Snoop Dogg, who recalled the one time that Tupac brought Madonna and weed to Saturday Night Live. "He was like, 'What's up? Where ya at?'" Snoop Dogg recalled of his 1994 conversation with the late rapper in a recent interview. "I was like, 'I'm at Saturday Night Live. I ain't got no dope.' That's when it was hard getting weed over here [on the East Coast]. He was like, 'Don't worry about a motherf**kin' thing. I'm comin' to Saturday Night Live. I'll be there in a minute.' Guess who he pulls up with?" he continued, before singing Madonna's smash, "Like A Virgin."